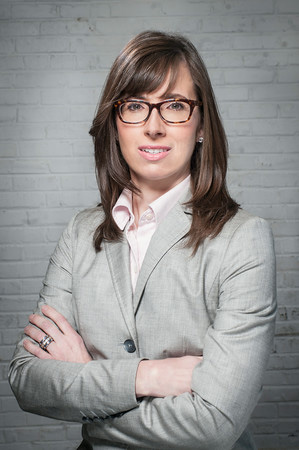 Mary Maran has earned her reputation as one of Pennsylvania's most skilled trial lawyers and fearless advocates.
She dedicates her practice to clients involved in state and federal criminal prosecutions, grand jury investigations and indictments, and police misconduct. With this concentrated focus on criminal defense, comes an increased skill in the court room. Ms. Maran has an outstanding record of acquittals that she attributes to her high level of training and philosophy of practice: know the case better than the prosecutor. In addition to being recognized as a leader in the field by AVVO, Ms. Maran is most honored to have earned the respect of judges and her fellow lawyers.
Ms. Maran credits her success to years of top notch training, which she believes began with her time teaching in some of Philadelphia's toughest schools. It was there that she came to understand the importance of captivating an audience and the power of story telling. She served for 4 years at the prestigious Defender Association of Philadelphia, where she diligently prepared and tried thousands of cases. She was recruited into private practice by a boutique criminal defense firm. From there, Ms. Maran was honored to practice as associate counsel to Jack McMahon, Esq, a Philadelphia institution in the field of criminal defense. "Jack taught me fearlessness in the courtroom, vigorous cross examination, and the meaning of real advocacy. — the willingness to summon all of your talents, skills and abilities for the singular cause of advancing your clients interests."
Ms. Maran is licensed to practice throughout the Commonwealth of Pennsylvania, as well as the Eastern and middle Districts of Pennsylvania of the Federal Courts. She has shared her expertise by instructing other attorneys through Continuing Legal Education classes in the areas of capital murder defense and obtaining acquittals with successful claims of self defense. Ms. Maran has also appeared as a guest on RCN-TV.
She is a graduate of the National Criminal Defense College and a former member of the Executive Committee of the Criminal Justice Section of the Philadelphia Bar Association. She currently holds memberships with the Philadelphia Bar Association, Pennsylvania Association of Criminal Defense Lawyers, American Civil Liberties Union, and The National Constitution Society.
Her work is rooted in diligent case preparation, by-hand witness interviews and scene investigation, an up-to-date understanding of the law and above all, the willingness to identify with the client's perspective. She remains devoted to criminal defense, police brutality, and prisoner and civil rights.